THERE'S A WHOLE LOT OF HORSEPOWER IN OUR STABLE
The Ford F-150® pickup is our ultimate work hard - play hard - truck. Whether you're a heavy hauler or off-road adventurer, there's a powerfully capable engine to back you up. From the grunt-worthy 400 horse 5.0L Ti-VCT V8 to the F-150® Raptor® terrain-shredding monstrous twin-turbo 3.5L 450 horsepower beast.
And just when you thought you'd seen it all the 3.5L PowerBoost™ Hybrid churns out a massive 570 ft. lb. of torque to match it's equally impressive 450 horsepower.
EVERY DETAIL MATTERS
It's not just one thing that makes a great truck, it's a combination of features that make your truck great. From powerful engines to smart technology, there's an F-150® pickup to fit all aspects of your life.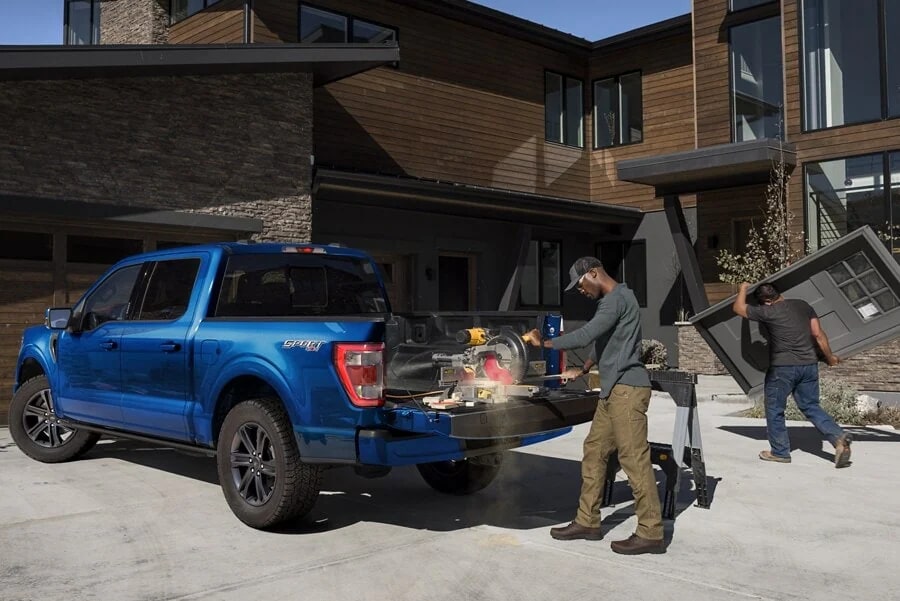 NO WORK BENCH. NO OUTLET. NO PROBLEM.
The traditional workplace is passe. Ford F-150® puts productivity at our forefront with the convenient tailgate work surface, available built-in electrical power and 14,000 lb. tow rating and 3,310 lb. payload capability.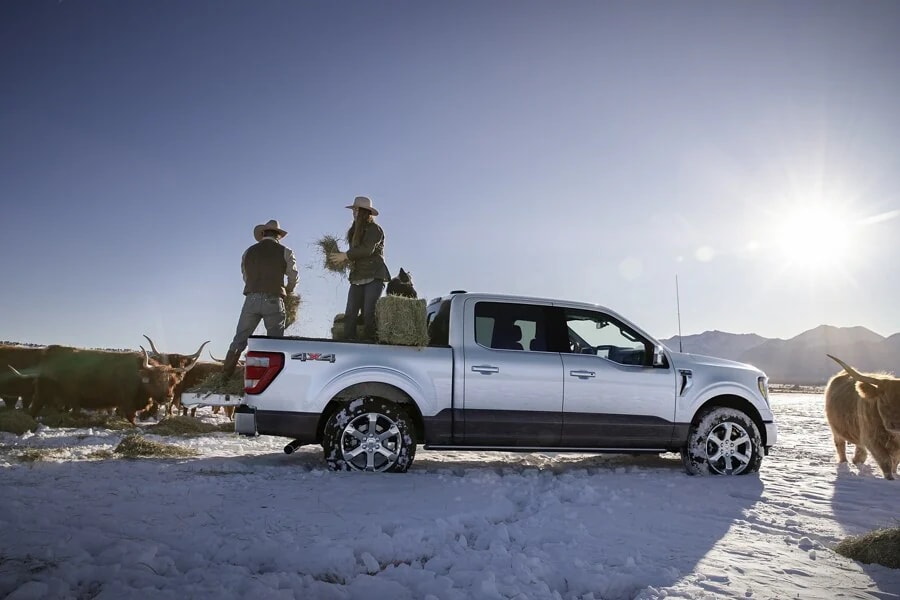 FORD F-150® POWERBOOST™ HYBRID
The 2023 F-150 PowerBoost™ Hybrid is altering the hybrid landscape with powerful, efficient performance matched with its legendary capability.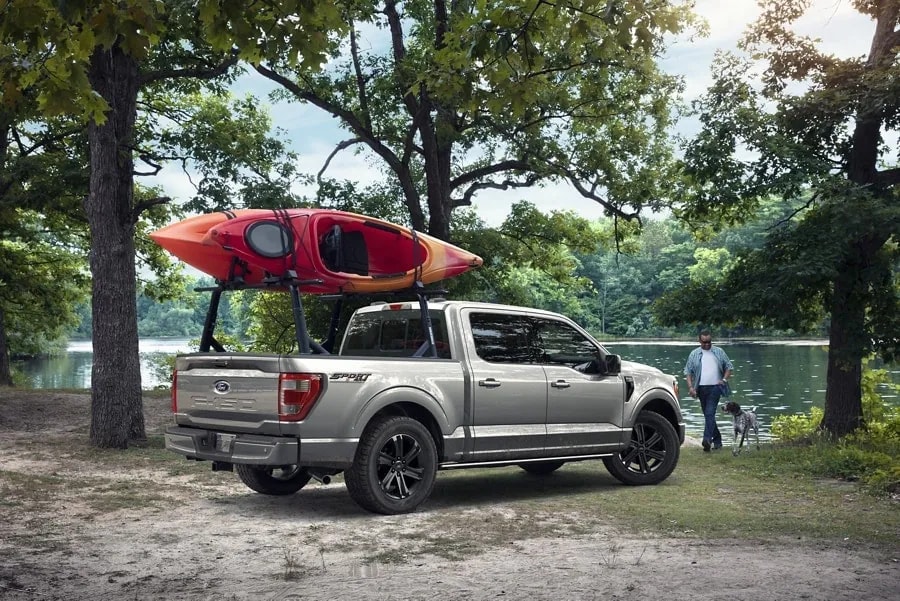 NEXT TIME SOMEONE TELLS YOU TO GET LOST... THANK THEM.
When it's just you - and a best friend - far away from cellular towers, you'll appreciate the time to relish in quiet solitude. Your F-150® is just the means to get you there.
Available Ford Accessories.
ROLLING WORK BENCH
There's never down time with a Ford F-150® pickup on your crew. While others search for an outlet or work bench, you can keep productivity moving with the available Tailgate Work Surface and Pro Power Onboard.™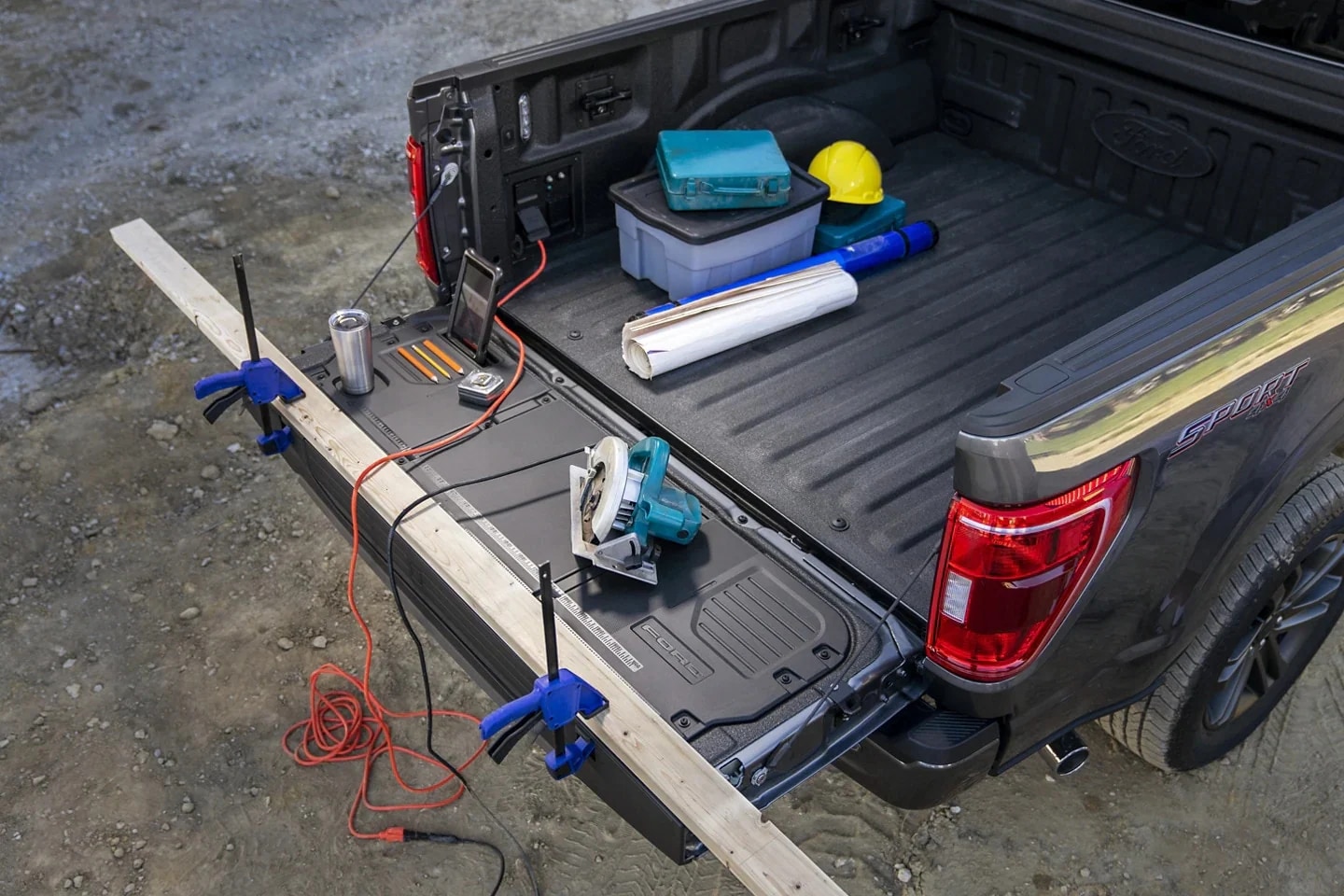 TAILGATE WORK SURFACE
The F-150® is a platform your business can run on. Built with durable composite construction materials and practical details that help simplify and support your work, the flat surface is grained to help avoid slips and integrated with functional tools like rulers, a mobile device holder, a cupholder, and even bottle openers when you need to take a break or enjoy the end of a long day.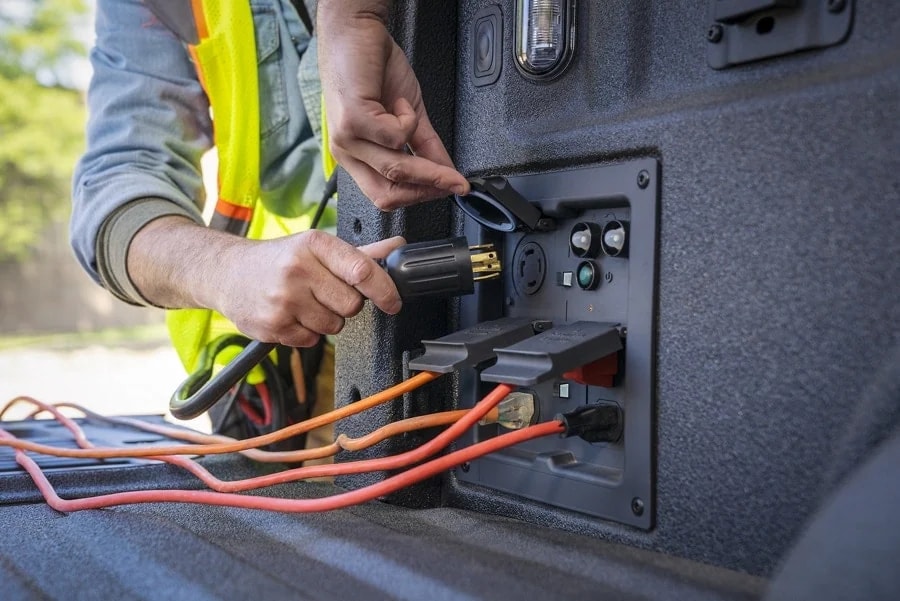 PRO POWER ONBOARD
Keep the power flowing and work moving even when an outlet isn't to found anywhere. With up to 6 available 120V outlets and an available massive 7.2kW power source, you'll always have power at the ready.
PROVES ITS TOUGHNESS
If the nameplate says F-150® then you know it's Built Ford Tough® to exceed your expectations for capability and dependability. Watch as we put the full-hybrid F-150 through the same demanding and rigorous tests as every truck that bears the F-150 emblem.
Testing vehicle shown with optional equipment.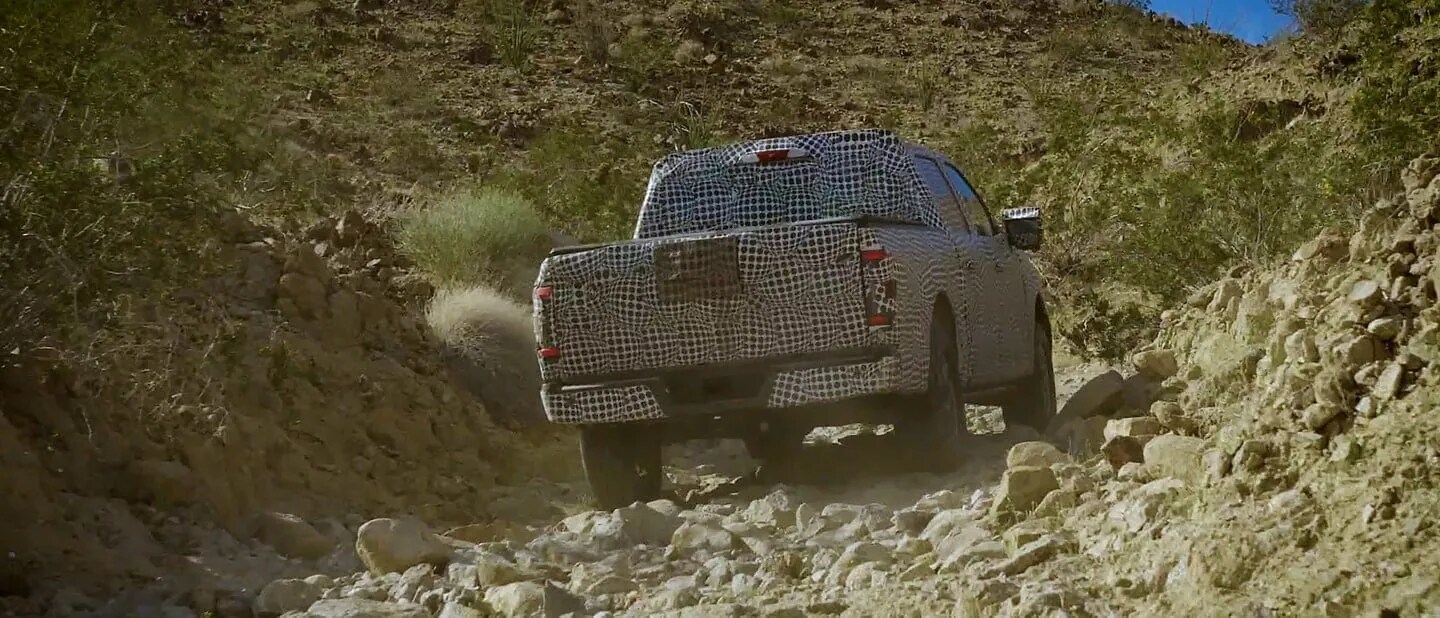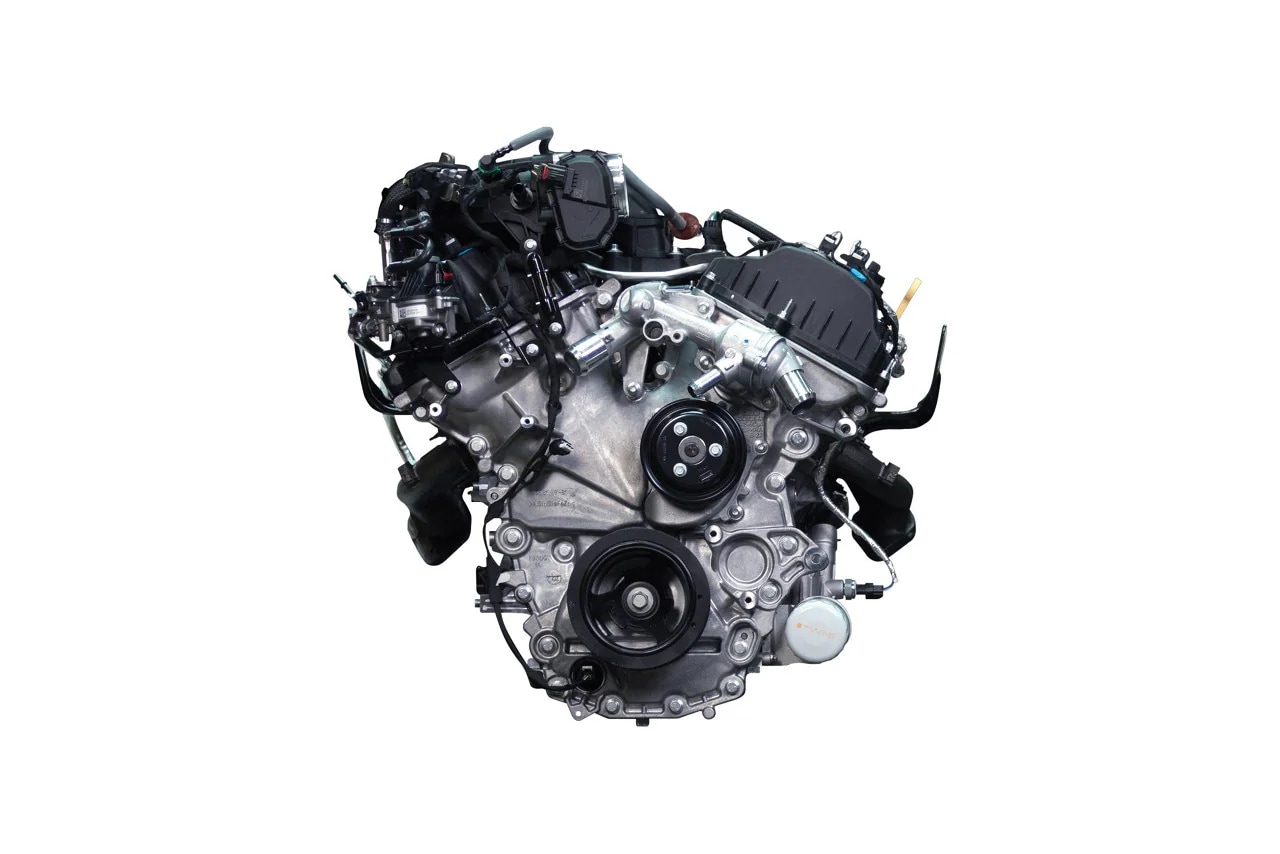 3.3L Ti-VCT V6
The 3.3L Ti-VCT V6 delivers responsive performance with 290 horsepower and 265 lb.-ft. of torque. * The twin independent variable cam timing (Ti-VCT) opens/closes the valves in precise duration to suit operating conditions, so power output is optimized at every point across the performance band. The 3.3L also has the Ford port-fuel and direct-injection (PFDI) system with two injectors per cylinder - one mounted in the air intake port, another inside the cylinder.
*Horsepower and torque are independent attributes and may not be achieved simultaneously.
10-SPEED AUTOMATIC TRANSMISSION
All F-150® engines now deliver their power through an advanced 10-speed automatic transmission. The 10-speed delivers impressive overall performance, with enhanced acceleration at the low and mid ranges of the power band. With the available 3.5L PowerBoost™ Full Hybrid engine, the transmission is specially modified to include an integrated 33kW electric motor.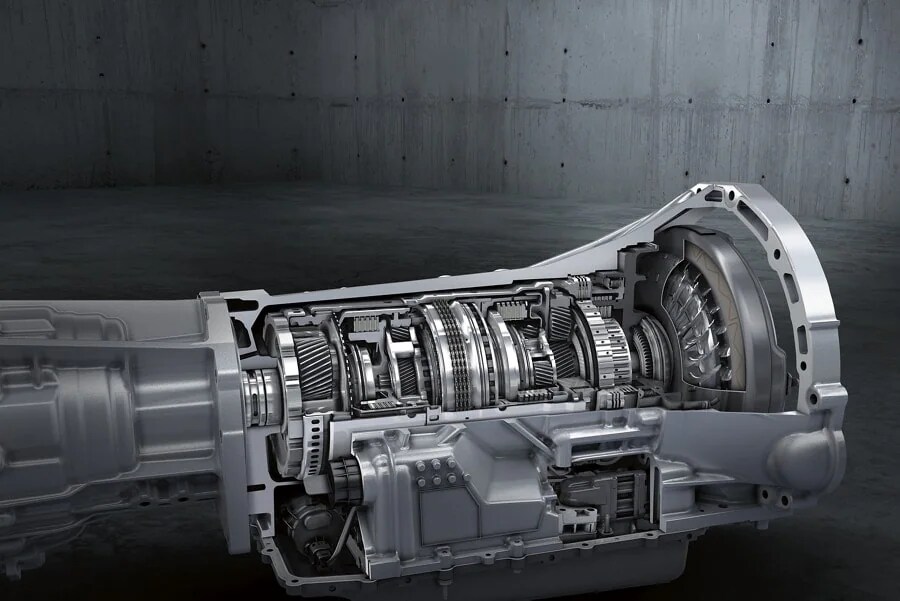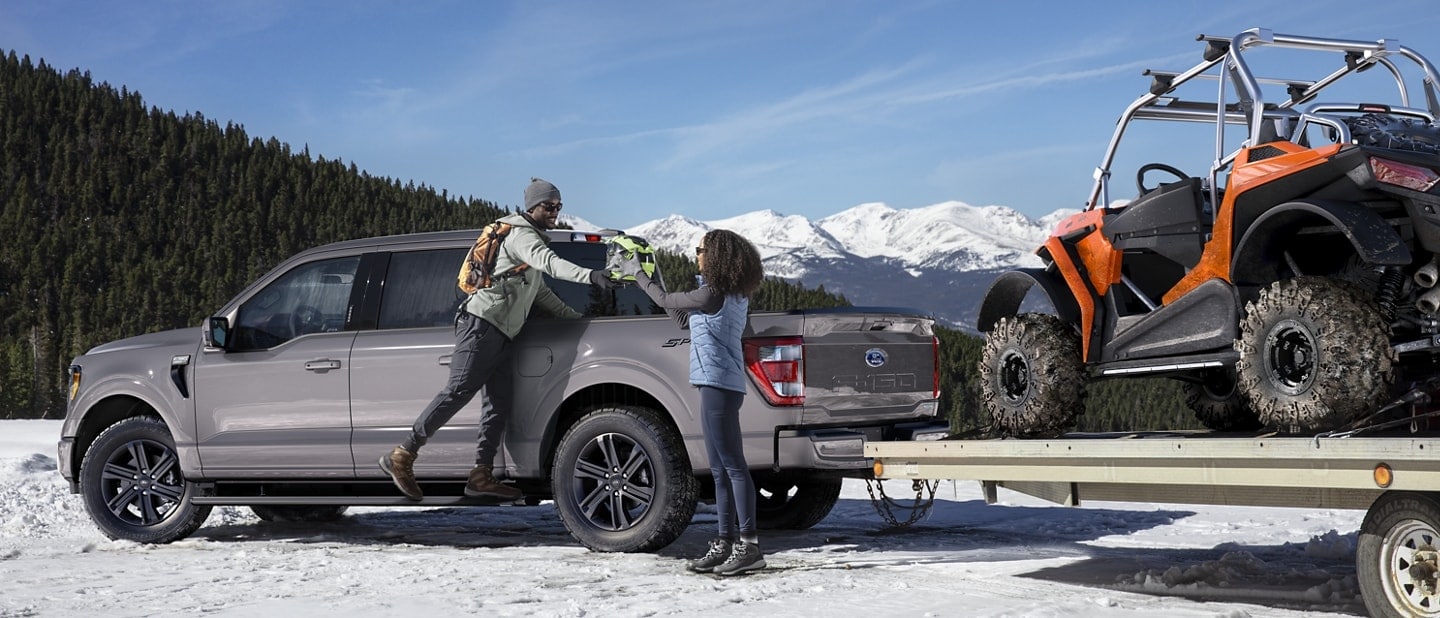 PULLS MORE SO YOU CAN DO MORE
The bigger the toys the bigger the fun. When you need to get away for some R&R - and outdoor adventure, the F-150® pickup delivers a best-in-class towing capacity of 14,000 lbs. to get you wherever you need with whatever you need.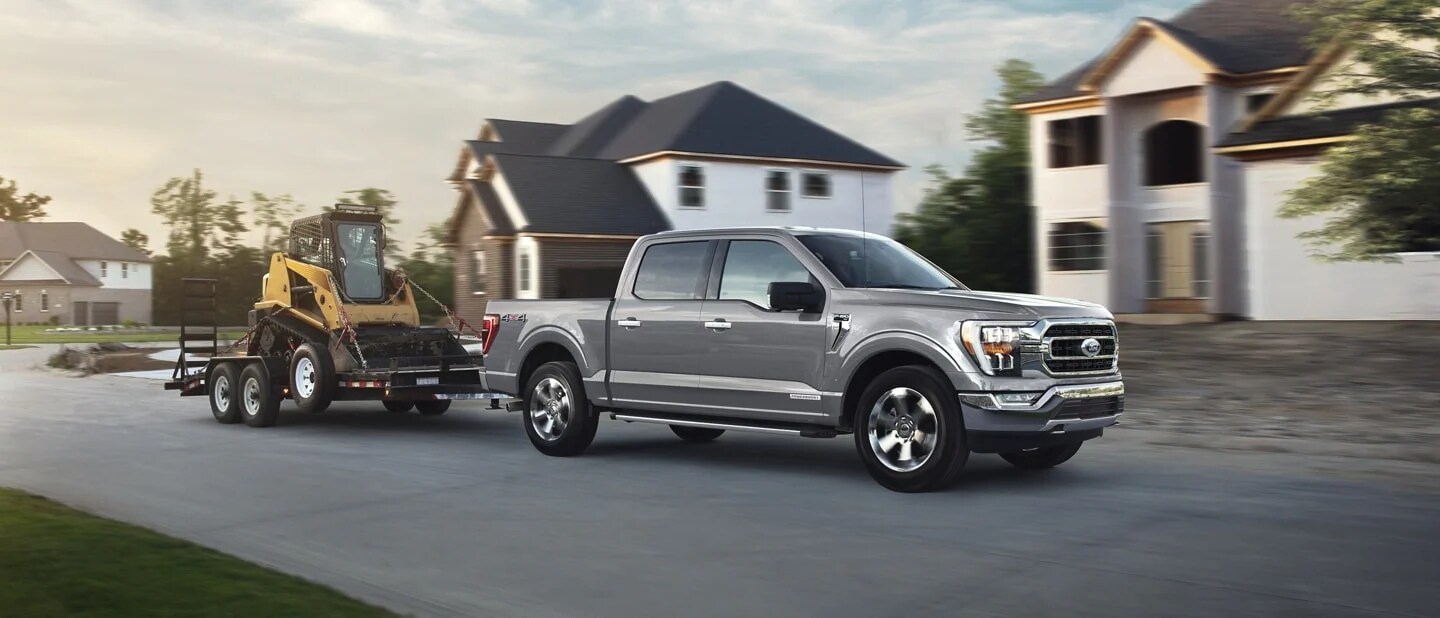 THE SOLUTION TO ALL OF YOUR TOWING NEEDS
It's never just one thing. One day it's a trailer full of lumber, next the family boat. With so many demands that require proven capability, you need a truck that runs the gamut on towing performance - as well as innovative towing technology. That's where the Ford F-150® pickup comes ready with intelligent features to help hitch, maneuver and tow with confidence.
How can we help?
* Indicates a required field