The 2021 Mustang Mach-E
vs. Tesla Model Y
Exhiliration. Electrified.
Ford Mustang Mach‑E® delivers a driving experience like no other Mustang® before it. We're talking unbridled exhilaration on every drive - courtesy of the all‑electric drivetrain with its breathtaking power and torque. It takes less than half a second* for the motors that put Mustang Mach‑E in motion to reach maximum torque. Electric power‑assisted steering and a fully independent suspension designed for lightweight strength work together to channel this thrilling output to the road.
*Horsepower and torque are independent attributes and may not be achieved simultaneously. Based on manufacturer calculation using computer engineering simulations. Your results may vary.
2021 Mustang Mach-E
2021 Tesla Model Y
Starting MSRP
$42,895
$51,990
Battery Capacity
88 kWh
75 kWh
Extended Range
300 miles
244 miles
Drivetrain Warranty
5 yr./ 6000 mi.
Not Available
Time to Charge Battery
(At 240V)
8.8 hr.
10.0 hr.
MAKE ROOM FOR ALL YOUR ADVENTURES
Mustang Mach-E offers 59.7 cu. ft. of cargo space behind the first-row seats.* Plenty of space to bring all your gear along for the ride.
*Cargo and load capacity limited by weight and weight distribution.
SEE HOW FAR MUSTANG MACH-E WILL TAKE YOU
Feel free to go the extra mile on your road trip. With an EPA-estimated range of 300 miles on the Mustang Mach-E Premium with extended-range battery and rear-wheel drive and access to the largest public charging network nothing's holding you back. It's as simple as mapping your trip and finding chargers along the way.
Computer-generated image shown.
THE 2021 NORTH AMERICAN UTILITY VEHICLE OF THE YEARTM
Built from all the passion of its iconic heritage, Mustang Mach-E is the new shape of freedom. Get ready for 0-60 thrills, expansive range, zero vehicle emissions and more from the 2021 North American Utility Vehicle of the Year.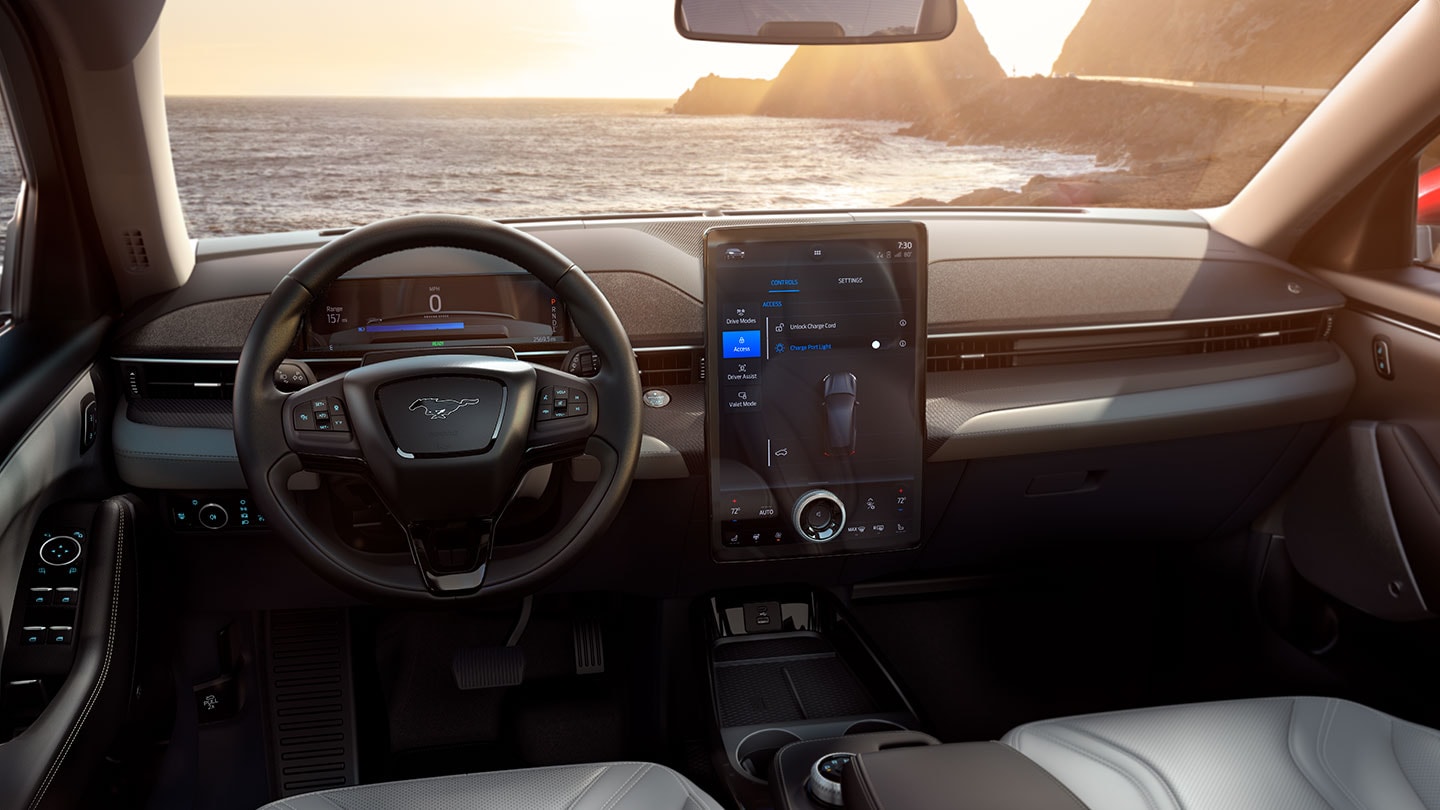 Drive Experiences
Your Mustang Mach-E will match your mood. You can select your Drive Experience to fit the moment-and the interior sound, lighting, and even the responsiveness will adjust to your style - whether it's Unbridled, Engage, or Whisper.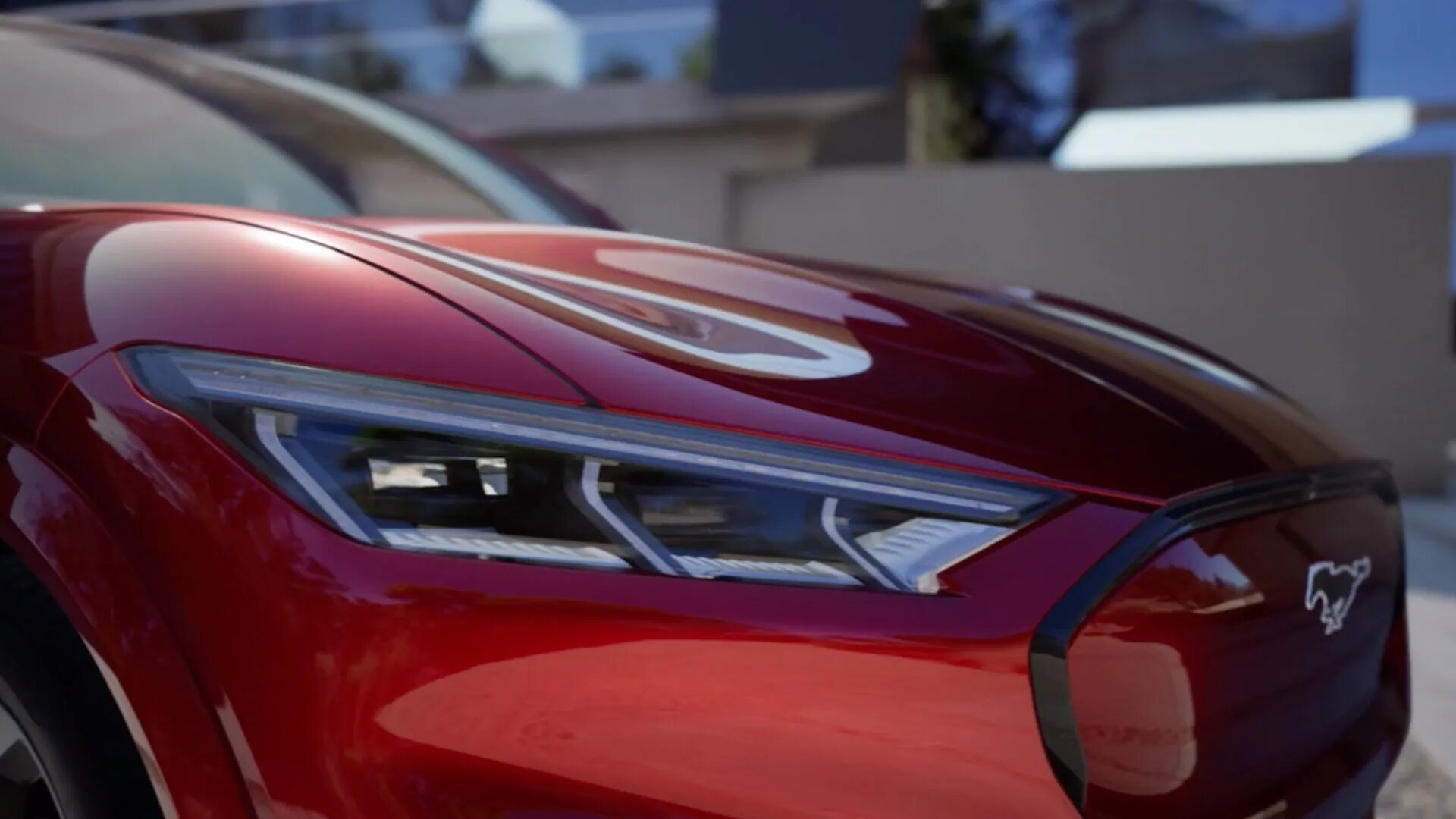 ENJOY EVERY DETAIL
The all-electric Mustang Mach-E emerges as an experience all its own. Its modern design, sleek and muscular curves, expertly crafted interior and advanced technology are just a sample of the alluring elements that make this truly one of a kind
Computer-generated image shown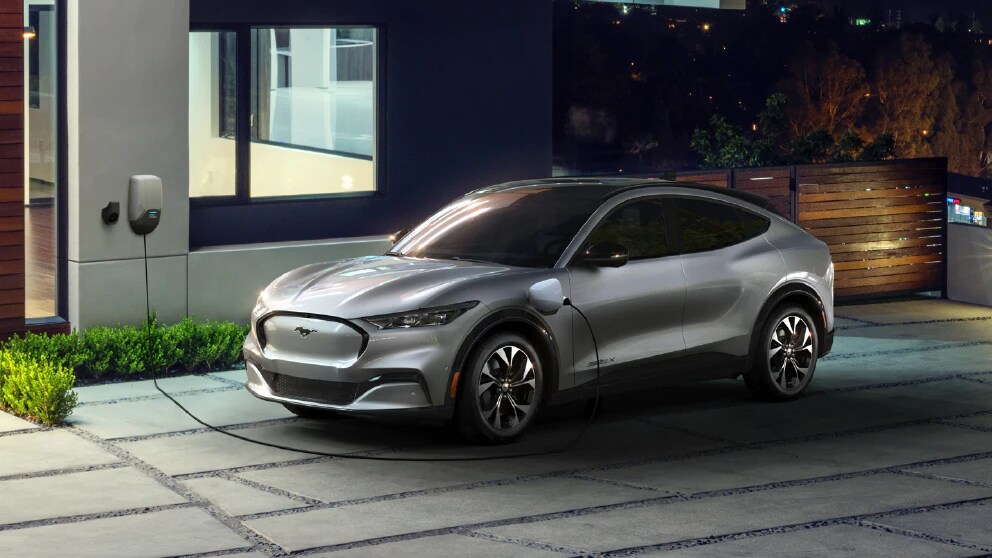 power up at home
The Ford Mobile Charger comes with your Mustang Mach-E for easy at-home charging. And if you're looking for a faster home charging solution, there's the available Ford Connected Charge Station.
Computer-generated image shown.
How can we help?
* Indicates a required field